Toyota Yaris: Limitations to SRS Air Bag / Limitations to side collision detection
The following illustrations are examples of side collisions that may not be detected as severe enough to deploy the SRS air bag equipment.
Side impacts involving trees or poles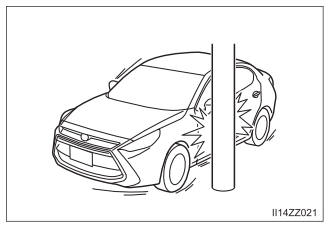 Side impacts with two-wheeled vehicles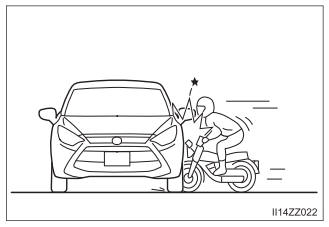 Categories
The fuel gauge shows approximately how much fuel is remaining in the tank when the ignition is switched ON. We recommend keeping the tank over 1/4 full.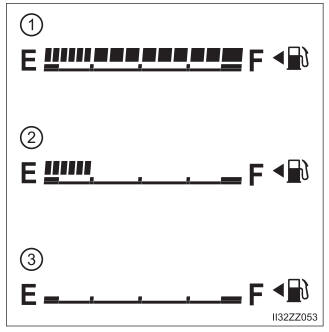 Full 1/4 Full Empty