Toyota Yaris: Bluetooth® Audio / Bluetooth® Audio Device Information Display
When connecting a Bluetooth® audio device, the unit searches the following information from the database stored in the vehicle and it is displayed on the screen. The database information stored in this device uses database information in the Gracenote® music recognitions service.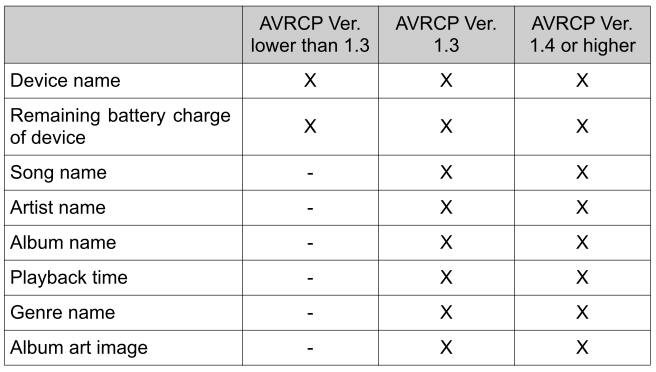 X : Available

- : Not available
Some information may not display depending on the device, and if the information cannot be displayed, "Unknown - - -" is indicated.
Refer to Gracenote® Database for the method of updating the database.
Categories
WARNING
When removing the fuel-filler cap, loosen the cap slightly and wait for any hissing to stop, then remove it
Fuel spray is dangerous. Fuel can burn skin and eyes and cause illness if ingested. Fuel spray is released when there is pressure in the fuel tank and the fuel-filler cap is removed too quickly.