Toyota Yaris: Engine Oil / Recommended Oil
Use SAE 0W-20 engine oil.
Toyota Genuine Motor Oil is used in your Toyota vehicle. Toyota Genuine Motor Oil 0W-20 is required to achieve optimum fuel economy.
For maintenance service, Toyota recommends Toyota Genuine Motor Oil or equivalent.
Only use SAE 0W-20 oil "Certified For Gasoline Engines" by the American Petroleum Institute (API).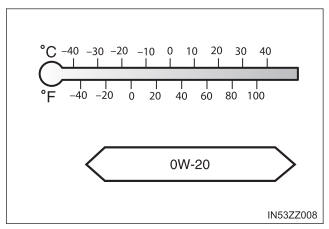 Oil with this trademark symbol conforms to the current engine and emission system protection standards and fuel economy requirements of the International Lubricant Standardization and Approval Committee (ILSAC), comprised of U.S. and Japanese automobile manufacturers.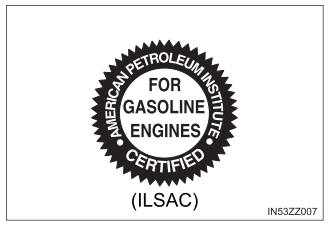 Categories
The front seat belt pretensioners are designed to deploy in moderate or severe frontal, near frontal collisions.
In addition, the pretensioners operate when a side collision or a rollover accident is detected. The pretensioners operate differently depending on what types of air bags are equipped. For more details about the seat belt pretensioner operation, refer to the SRS Air Bag Deployment Criteria.