Toyota Yaris: Door Locks / Rear Door Child Safety Locks
These locks are intended to help prevent children from accidentally opening the rear doors. Use them on both rear doors whenever a child rides in the rear seat of the vehicle.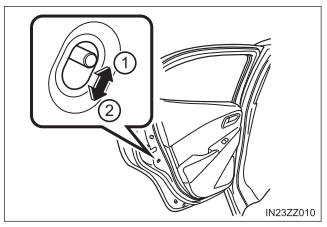 Unlock
Lock
If you slide the child safety lock to the lock position before closing that door, the door cannot be opened from the inside. The door can only be opened by pulling the outside handle.
Categories
The fuel gauge shows approximately how much fuel is remaining in the tank when the ignition is switched ON. We recommend keeping the tank over 1/4 full.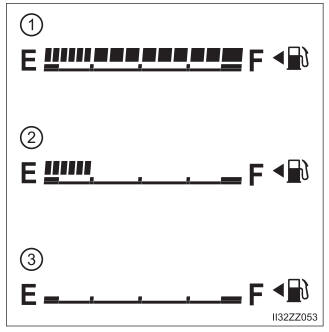 Full 1/4 Full Empty