Toyota Yaris: Owner Maintenance / Body Lubrication
All moving points of the body, such as door and hood hinges and locks, should be lubricated each time the engine oil is changed. Use a nonfreezing lubricant on locks during cold weather.
Make sure the hood's secondary latch keeps the hood from opening when the primary latch is released.
Categories
The fuel gauge shows approximately how much fuel is remaining in the tank when the ignition is switched ON. We recommend keeping the tank over 1/4 full.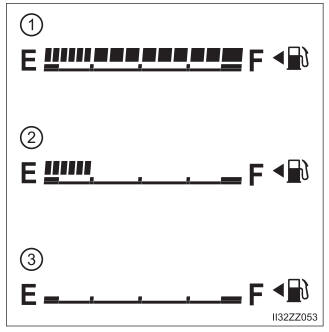 Full 1/4 Full Empty