Toyota Yaris: Manual Type / Ventilation
Set the mode selector dial to the position.
Set the air intake selector to the outside air position.
Set the temperature control dial to the desired position.
Set the fan control dial to the desired speed.
Categories
The fuel gauge shows approximately how much fuel is remaining in the tank when the ignition is switched ON. We recommend keeping the tank over 1/4 full.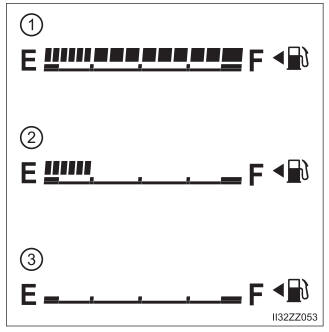 Full 1/4 Full Empty