Toyota Yaris: Lighting Control / Headlight High-Low Beam
The headlights switch between high and low beams by moving the lever forward or backward.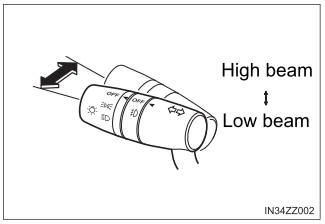 When the headlight high-beams are on, the headlight high-beam indicator light is turned on.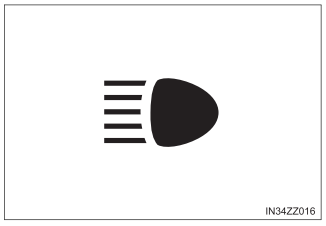 Categories
WARNING
When removing the fuel-filler cap, loosen the cap slightly and wait for any hissing to stop, then remove it
Fuel spray is dangerous. Fuel can burn skin and eyes and cause illness if ingested. Fuel spray is released when there is pressure in the fuel tank and the fuel-filler cap is removed too quickly.