Toyota Yaris: Dynamic Stability Control (DSC) / DSC OFF Indicator Light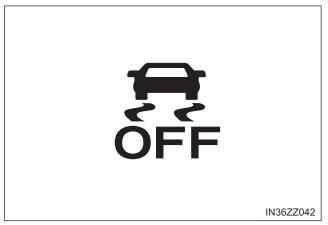 This indicator light stays on for a few seconds when the ignition is switched ON.
It also illuminates when the DSC OFF switch is pressed and TCS/DSC is switched off. Refer to DSC OFF Switch.
If the light remains illuminated and the TCS/DSC is not switched off, take your vehicle to your Toyota dealer. The DSC may have a malfunction.
Categories
Before refueling, close all the doors, windows, and the liftgate/trunk lid, and switch the ignition OFF.
To open the fuel-filler lid, pull the remote fuel-filler lid release.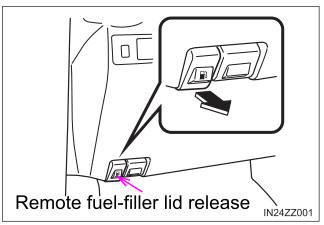 To remove the fuel-filler cap, turn it counterclockwise. Attach the removed cap to the inner side of the fuel-filler lid.