Toyota Yaris: Audio Set / Basic Operation Method
TOUCH & TAP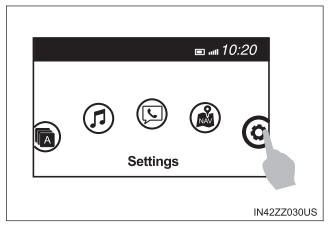 Touch or tap on the item indicated on the screen.
The operation is launched

and the next item is displayed.
SLIDE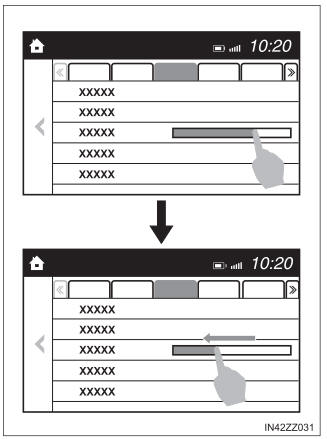 Touch the setting item displaying a slider bar.
Touch the slider with your finger and move to the desired level.
SWIPE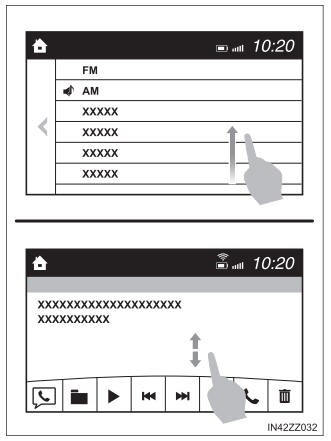 Touch the screen with your

finger and move up or down.
Items which were not displayed can be displayed.
Return to previous screen
Touch the

.
Displaying the home screen
Touch the

.
Home screen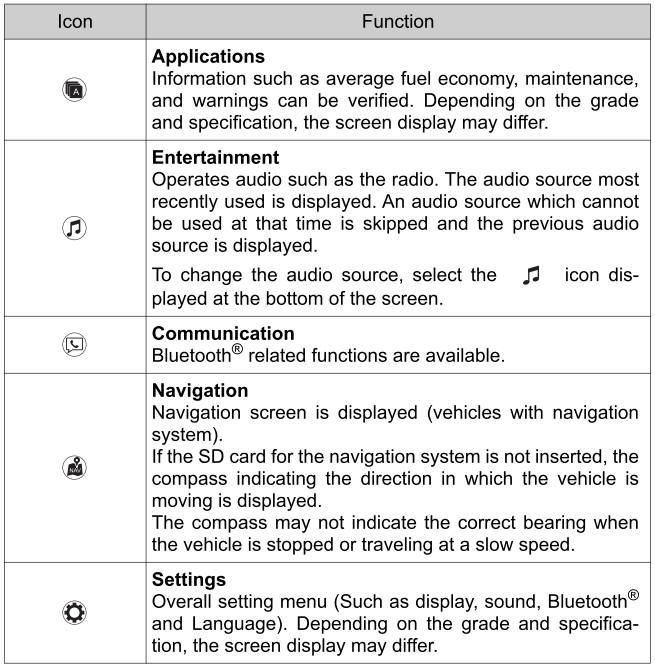 Categories
The fuel gauge shows approximately how much fuel is remaining in the tank when the ignition is switched ON. We recommend keeping the tank over 1/4 full.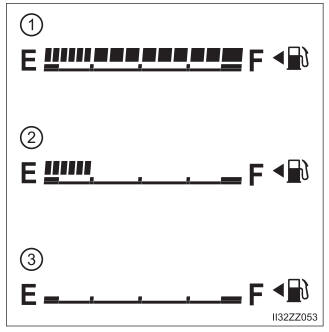 Full 1/4 Full Empty