Toyota Yaris: Message Indicated on Display / Stop Vehicle in Safe Place Immediately
If the following messages are displayed in the center display, a vehicle system may be malfunctioning. Stop the vehicle in a safe place and contact your Toyota dealer.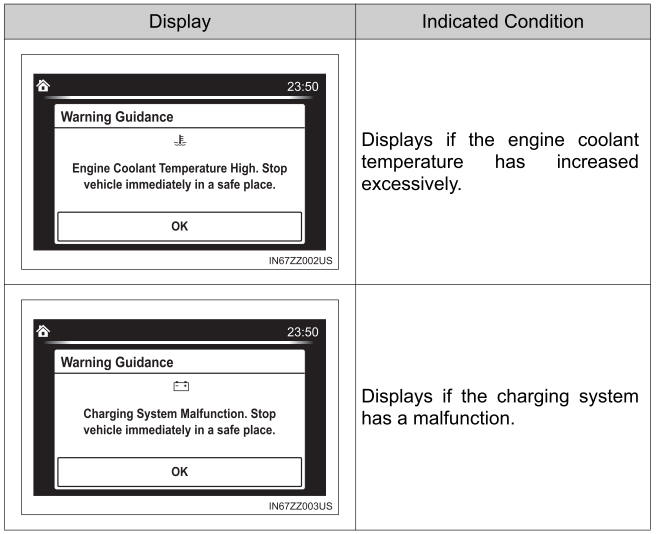 Other information:
INSTALLATION CAUTION / NOTICE / HINT NOTICE: After performing the update ECU security key procedure, make sure to perform the initialization procedure for when the cable has been disconnected and reconnected to the negative (-) auxiliary battery terminal...
Spare tire and tools are stored in the locations illustrated in the diagram. 4-Door Spare tire Spare tire hold-down bolt Tool bag Jack Jack point attachment* 1 Jack lever Tiedown eyelet (if equipped) Lug wrench Flat tire belt* 1: The jack point attachment can be used by vehicle repair shops and road assistance services...
Categories
If a key is left in the vehicle, the functions of the key left in the vehicle are temporarily suspended to prevent theft of the vehicle.
To restore the functions, press the unlock button on the functions-suspended key in the vehicle.