Toyota Yaris: Specifications / Specifications
Engine

Electrical System

*: The spark plugs provide the engine its optimum performance. Consult your Toyota dealer for details.
NOTICE
When cleaning the iridium plugs, do not use a wire brush. The fine particulate coating on the iridium alloy and platinum tips could be damaged.
Lubricant Quality

Refer to Introduction for owner's responsibility in protecting your investment.
Capacities
Approximate Quantities: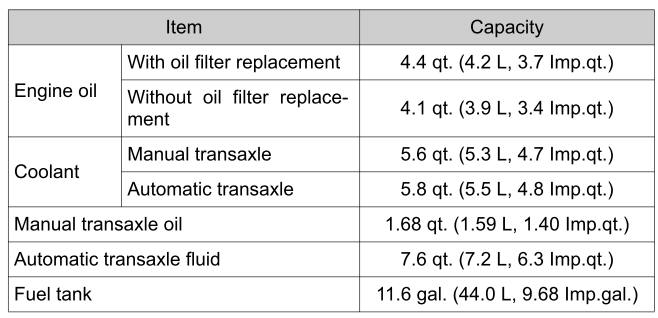 Check oil and fluid levels with dipsticks or reservoir gauges.
Dimensions
4-Door

5-Door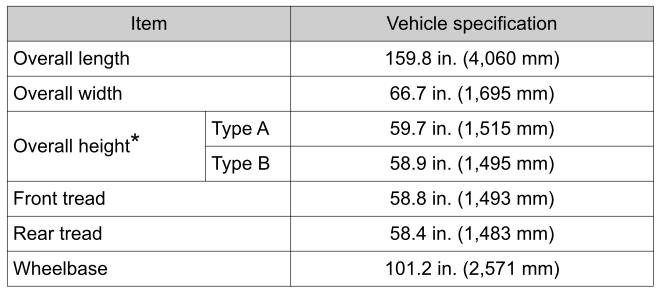 *: The overall height is categorized according to the antenna type as follows:
Type A: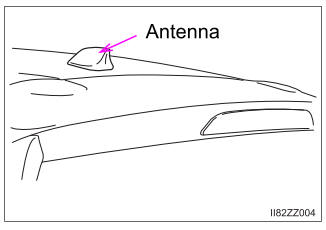 Type B: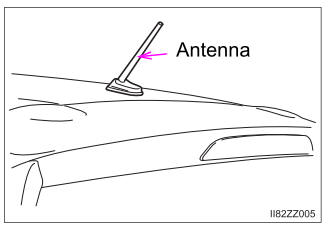 Weights
4-Door
5-Door

Air Conditioner
The type of refrigerant used is indicated on a label attached to the inside of the engine compartment. Check the label before recharging the refrigerant. Refer to Climate Control System.
Light Bulbs
Exterior light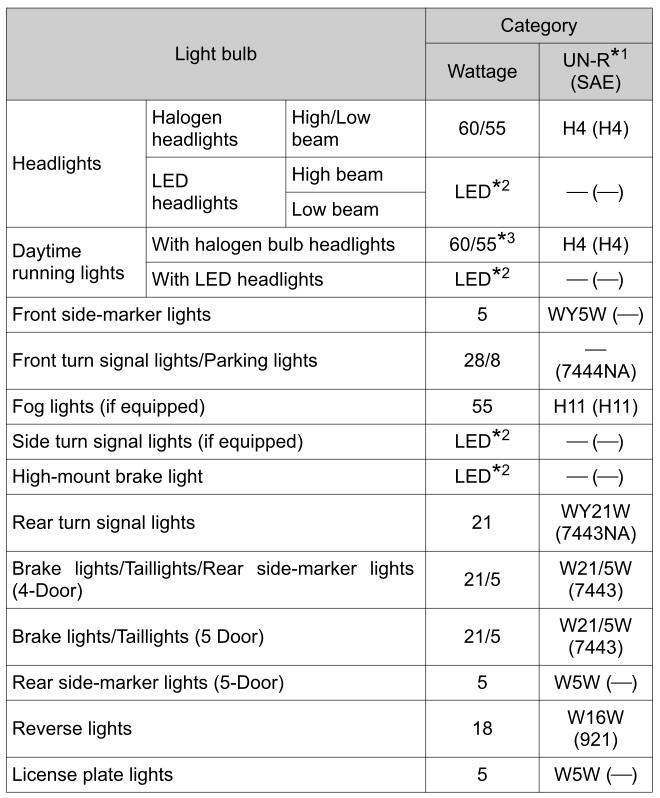 * 1: UN-R stands for United Nations Regulation.
* 2: LED is the abbreviation for Light Emitting Diode.
* 3: Double-filament light bulb, however, only 60 W filament bulb is used in the daytime running lights.
Interior light

* 1: UN-R stands for United Nations Regulation.
Tires
Check the tire pressure label for tire size and inflation pressure.
Refer to Tire Pressure Label.
Refer to Tire Inflation Pressure.
After adjusting the tire pressure, initialization of the tire pressure monitoring system is necessary to make the system operates normally. Refer to Tire Pressure Monitoring System Initialization.
Standard tire

Temporary spare tire

Lug nut tightening torque
When installing a tire, tighten the lug nut to the following torque. 80-108 ft•lbf (108-147 N•m, 12-14 kgf•m)
The tires have been optimally matched with the chassis of your vehicle.
When replacing tires, Toyota recommends that you replace tires of the same type originally fitted to your vehicle. For details, contact your Toyota dealer.
Vehicle Information Labels Vehicle Identification Number The vehicle identification number legally identifies your vehicle. The number is on a plate attached to the cowl panel located on the left corner of the dashboard...
The following customizable features can be set or changed by your Toyota dealer. Consult your Toyota dealer for details. Additionally, some of the customizable features can be changed by the customer depending on the feature...
Other information:
DISASSEMBLY CAUTION / NOTICE / HINT CAUTION: Wear protective gloves. Sharp areas on the parts may injure your hands. PROCEDURE 1. REMOVE REAR SEAT HEADREST ASSEMBLY (a) Remove the rear seat headrest assembly. 2. REMOVE REAR SEATBACK LOCK UPPER BEZEL (a) Disengage the claws to remove the rear seatback lock upper bezel...
D..