Toyota Yaris: Maintenance and Care / Scheduled Maintenance
Maintenance Monitor
Select the icon on the home screen to display the "Applications" screen.
Select "Maintenance" to display the maintenance list screen.
Switch the tab and select the setting item you want to change.
You can customize settings in the setup display as follows: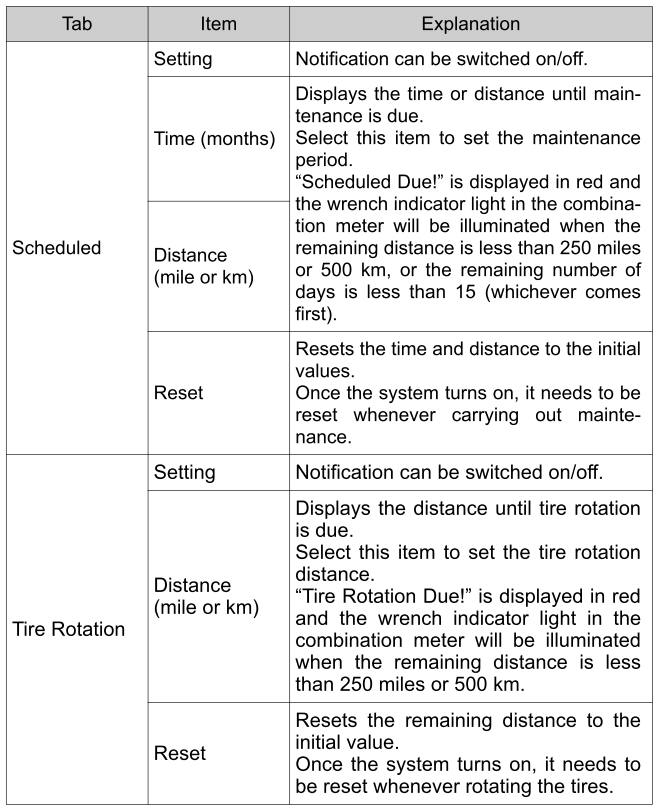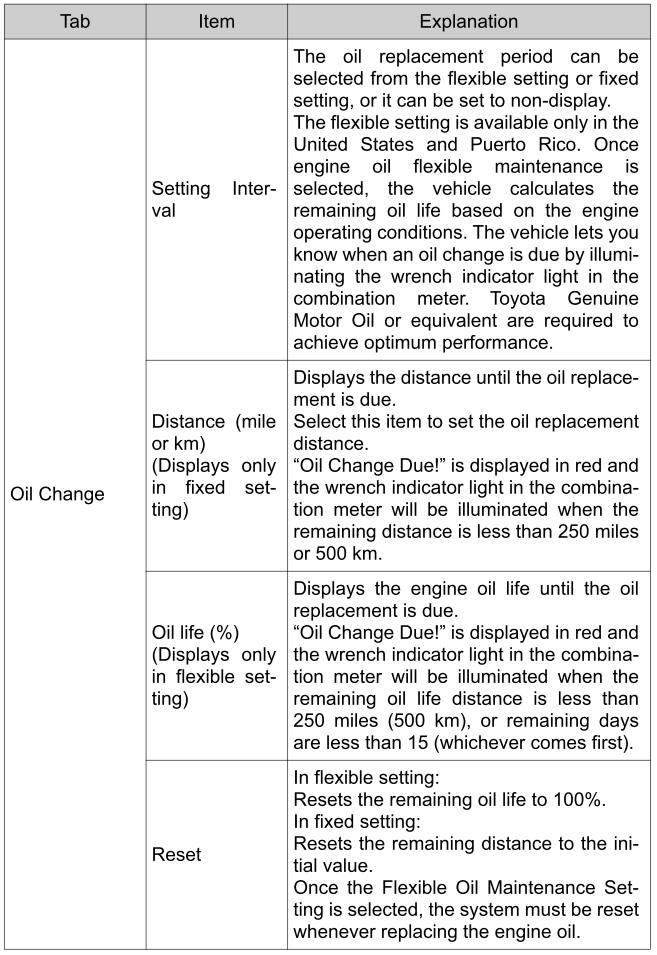 Be careful not to hurt yourself when inspecting your vehicle, replacing a tire, or doing some kind of maintenance such as car washing. In particular, wear thick work gloves such as cotton gloves when touching areas that are difficult to see while inspecting or working on your vehicle...
Other information:
ECU CONFIGURATION STABILIZE A POWER SOURCE ON THE VEHICLE SIDE Shut off as many following systems and parts as possible since they would generate an electrical load. CAUTION: If vehicle systems affect a voltage to reduce during reprogramming, it may disable the ECU in reprogramming, which concludes an ECU replacement...
TERMINALS OF ECU NOTICE: After the ignition switch is turned off, there may be a waiting time before disconnecting the negative (-) auxiliary battery terminal. Click here When disconnecting and reconnecting the auxiliary battery. Click here CHECK POWER DISTRIBUTION BOX ASSEMBLY AND MAIN BODY ECU (MULTIPLEX NETWORK BODY ECU) (a) Remove the main body ECU (multiplex network body ECU) from the power distribution box assembly...
Categories
If a key is left in the vehicle, the functions of the key left in the vehicle are temporarily suspended to prevent theft of the vehicle.
To restore the functions, press the unlock button on the functions-suspended key in the vehicle.