Toyota Yaris: Windows / Opening/Closing Windows
The window opens while the switch is pressed and it closes while the switch is pulled up with the ignition switched ON. Do not open or close three or more windows at the same time.
The front passenger's side and rear windows can be opened/closed when the power window lock switch on the driver's door is in the unlock position. Keep this switch in the locked position while children are in the vehicle.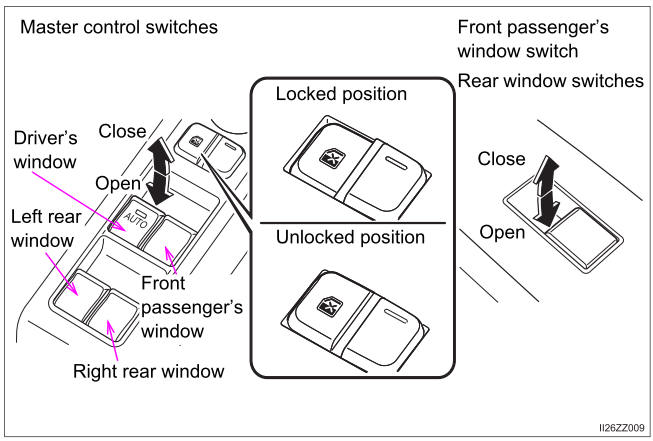 Opening/Closing windows
Categories
The fuel gauge shows approximately how much fuel is remaining in the tank when the ignition is switched ON. We recommend keeping the tank over 1/4 full.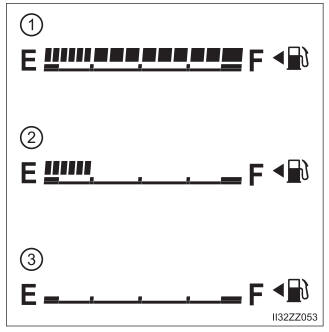 Full 1/4 Full Empty