Toyota Yaris: Fuel System / System Diagram
SYSTEM DIAGRAM
HIGH PRESSURE SIDE FUEL SYSTEM WIRING DIAGRAM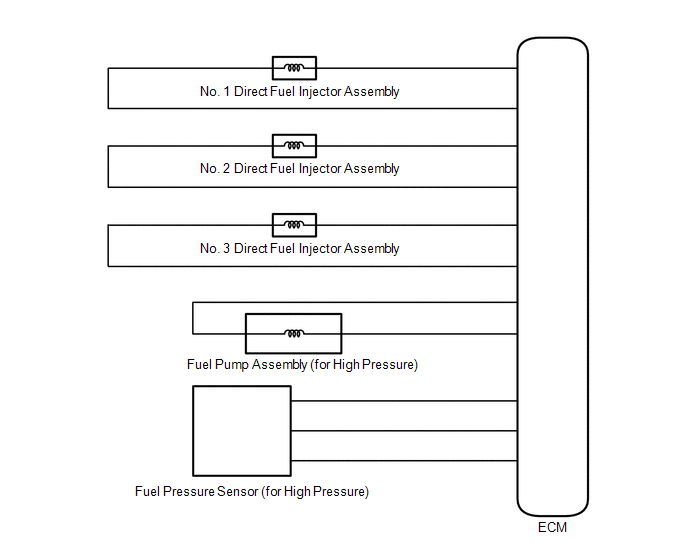 LOW PRESSURE SIDE FUEL SYSTEM WIRING DIAGRAM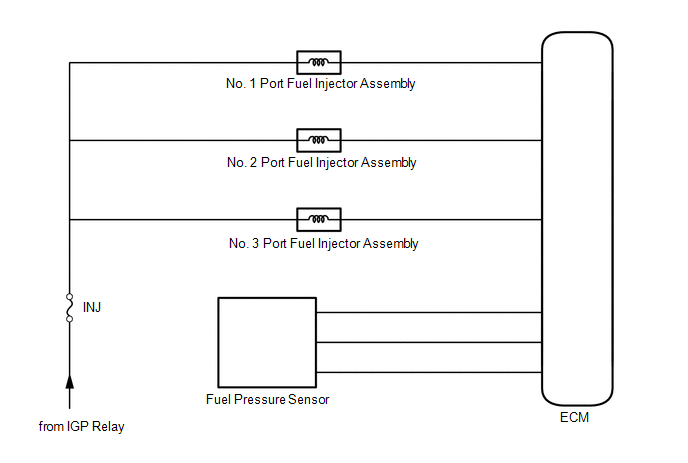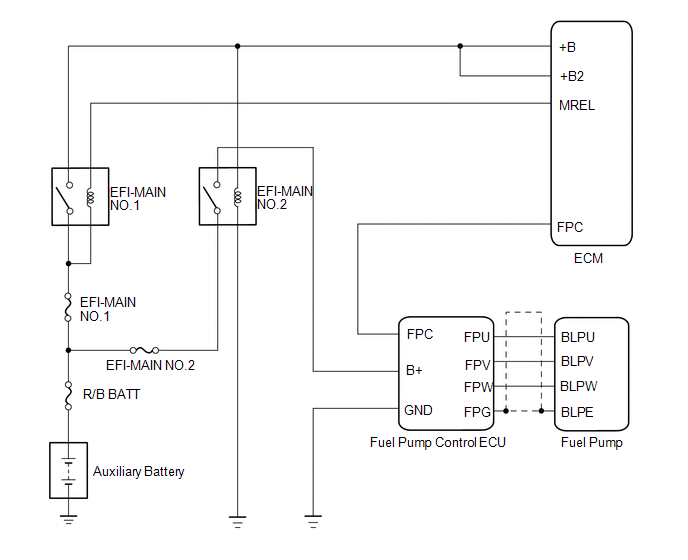 PARTS LOCATION ILLUSTRATION *1 FUEL PUMP *2 FUEL SENDER GAUGE ASSEMBLY *3 NO. 2 FUEL SENDER GAUGE ASSEMBLY *4 FUEL PUMP CONTROL ECU *5 FUEL TANK ASSEMBLY *6 FUEL TANK VENT TUBE WITH SENDER GAUGE ASSEMBLY *7 FUEL SUCTION TUBE WITH PUMP AND GAUGE ASSEMBLY *8 FUEL MAIN VALVE ASSEMBLY *9 NO...
ON-VEHICLE INSPECTION PROCEDURE 1. CHECK FUEL PUMP OPERATION AND INSPECT FOR FUEL LEAK (a) Check fuel pump operation. (1) Connect the GTS to the DLC3. (2) Turn the ignition switch to ON...
Other information:
ComponentsCOMPONENTS ILLUSTRATION *1 FUEL LID LOCK OPEN LEVER SUB-ASSEMBLY *2 FUEL FILLER OPENING LID LOCK RETAINER *3 FUEL LID LOCK CONTROL CABLE SUB-ASSEMBLY - - RemovalREMOVAL PROCEDURE 1. REMOVE FRONT SEAT ASSEMBLY (for Driver Side) Click here 2...
C..
Categories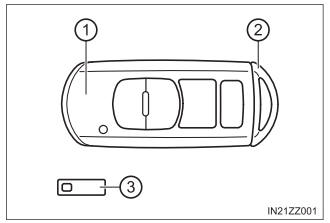 Smart key Auxiliary key Key code number plate
To use the auxiliary key, press the knob and pull out the auxiliary key from the smart key.