Toyota Yaris: Head Restraints / Height Adjustment
Adjust the head restraint so that the center is even with the top of the passenger's ears.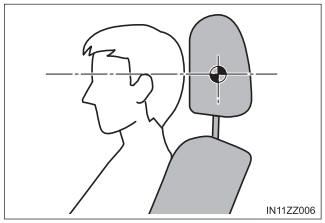 To raise a head restraint, pull it up to the desired position.
To lower the head restraint, press the stop-catch release, then push the head restraint down.
Front seats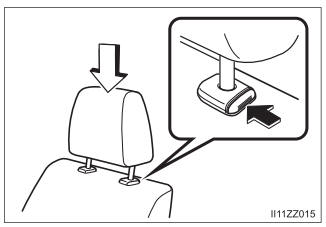 Rear outboard seats
Rear center seat
Categories
No special break-in is necessary, but a few precautions in the first 600 miles (1,000 km) may add to the performance, economy, and life of the vehicle.
Do not race the engine. Do not maintain one constant speed, either slow or fast, for a long period of time. Do not drive constantly at full-throttle or high engine rpm for extended periods of time. Avoid unnecessary hard stops. Avoid full-throttle starts.