Toyota Yaris: Interior Care / Cleaning the Window Interiors
If the windows become covered with an oily, greasy, or waxy film, clean them with glass cleaner. Follow the directions on the container.
NOTICE
Categories
The fuel gauge shows approximately how much fuel is remaining in the tank when the ignition is switched ON. We recommend keeping the tank over 1/4 full.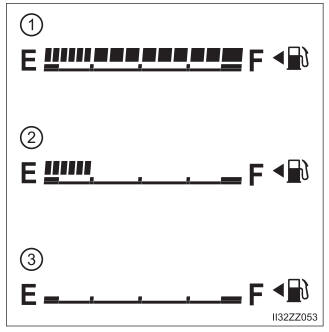 Full 1/4 Full Empty